Anywhere Book Club
Read, listen, or watch any of these titles available now with no waiting.
*This is a trial book club service that will continue during our phased reopening.*
March Selections 
Adult: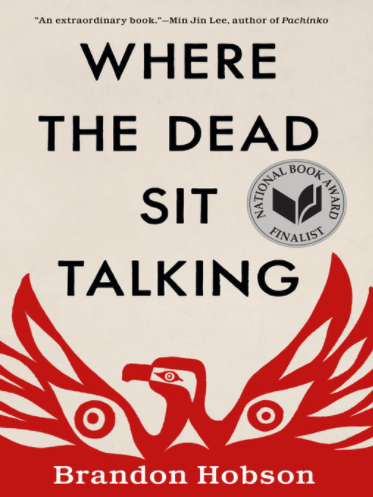 eBook fiction: Where the Dead Sit Talking by Brandon Hobson
Summary: With his single mother in jail, Sequoyah, a fifteen-year-old Cherokee boy, is placed in foster care with the Troutt family. Literally and figuratively scarred by his mother's years of substance abuse, Sequoyah keeps mostly to himself, living with his emotions pressed deep below the surface. At least until he meets seventeen-year-old Rosemary, a troubled artist who also lives with the family. Sequoyah and Rosemary bond over their shared Native American background and tumultuous paths through the foster care system, but as Sequoyah's feelings toward Rosemary deepen, the precariousness of their lives and the scars of their pasts threaten to undo them both.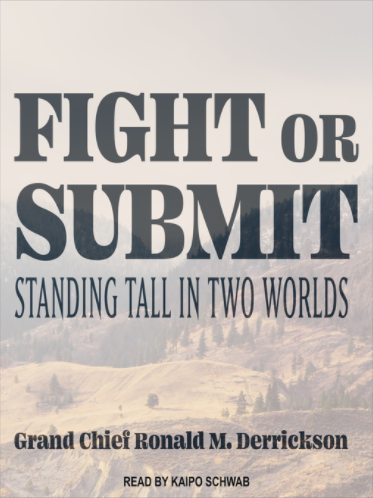 eAudiobok fiction: Fight or Submit: Standing Tall in Two Worlds by Grand Chief Ronald M. Derrickson
Summary: In the opening to his memoir, Grand Chief Ron Derrickson says his "story is not a litany of complaints but a list of battles" that he has fought. And he promises he will not be overly pious in his telling of them. "As a businessman," he writes, "I like to give the straight goods." In Fight or Submit, Derrickson delivers on his promise and it turns out he has a hell of a story to tell. 
Young Adult: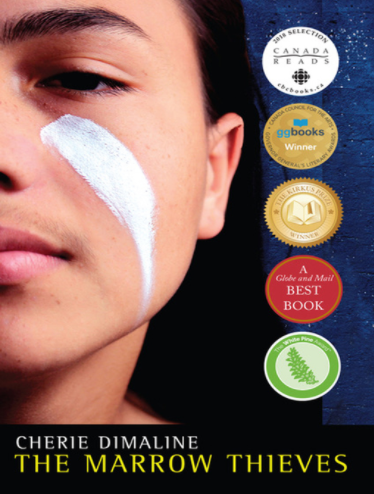 eBook fiction: The Marrow Thieves by Cherie Dimaline
Summary: Humanity has nearly destroyed its world through global warming, but now an even greater evil lurks. The indigenous people of North America are being hunted and harvested for their bone marrow, which carries the key to recovering something the rest of the population has lost: the ability to dream. In this dark world, Frenchie and his companions struggle to survive as they make their way up north to the old lands. For now, survival means staying hidden - but what they don't know is that one of them holds the secret to defeating the marrow thieves.
Middle Readers: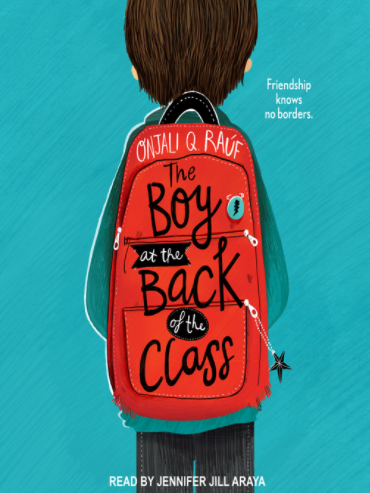 eAudiobook: The Boy at the Back of the Class by Onjali Q. Raúf
Summary: This accessible, kid-friendly story about the refugee crisis highlights the community-changing potential of standing as an ally and reminds readers that everyone deserves a place to call home.
Early Readers: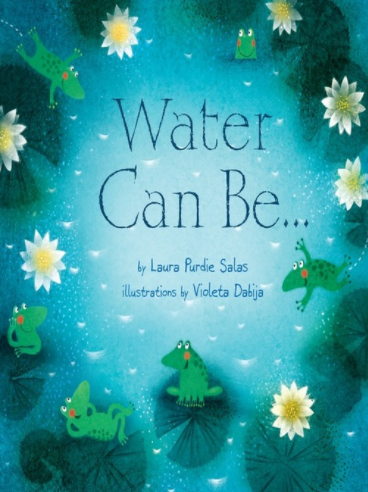 eBook: Water Can Be...by Laura Purdie Salas
Summary: Find out about the many roles water plays in this poetic exploration of water throughout the year.
FIlms: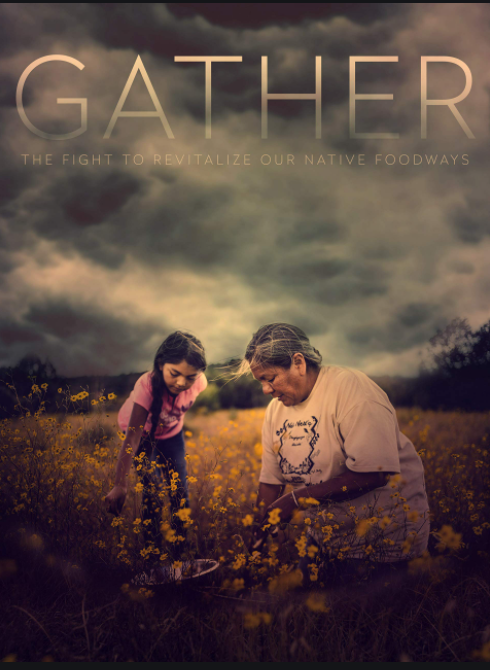 Film: Gather directed by Sanjay Rawal
Summary: GATHER follows the stories of natives on the frontlines of a growing movement to reconnect with spiritual and cultural identities that were devastated by genocide.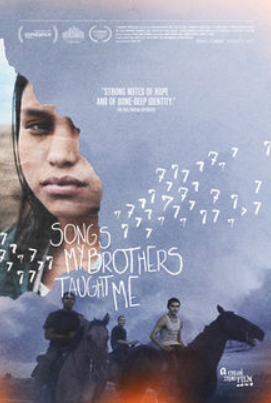 Film: Songs My Brothers Taught Me directed by Chloe Zhao
Summary: With an older brother in jail and living with their single mother on Pine Ridge Reservation, Johnny and his sister Jashuan's lives develop new challenges when their absentee cowboy father suddenly dies. The loss prompts Johnny to strike out for Los Angeles, but it would mean leaving behind his beloved sister.
PageTurners Book Club
All book discussion groups welcome new participants! Just read the book and join the discussions.
To reserve a PageTurners Book Club kit: Log into KitKeeper with your Timberland library card and PIN number.
About PageTurners:
Local participants choose the books to be discussed for the year.  For more information, please contact your local library.
To see your library's current PageTurner Book Discussion meeting schedules, visit our library calendar and search by keyword "pageturners."
About the Kits:
PageTurner kits contain multiple copies of a book and include talking books and large print editions when available.
You can:
reserve up to 12 kits
checkout 2 kits max at one time
To see available book club kits and to make a reservation, log into KitKeeper with your Timberland library card and pin number. Visit the Welcome/Help page for more information on how to search for kits.
Contact your local library if you need assistance. 
Kits Added 2021:
Adult titles:   
Anxious People: a novel by Fredrik Backman   
Caste: the origins of our discontents by Isabel Wilkerson   
The City We Became by N.K. Jemisin   
Deep River: a novel by Karl Marlantes   
Eat a Peach: a memoir by David Chang with Gabe Ulla   
Haben: the deafblind woman who conquered Harvard Law by Haben Girma   
How to be an Antiracist by Ibram X. Kendi.   
A Long Petal of the Sea: a novel by Isabel Allende   
The Night Watchman: a novel by Louise Erdrich   
Sitting Pretty: the view from my ordinary resilient disabled body by Rebekah Taussig   
Transcendent Kingdom by Yaa Gyasi   
The Vanishing Half by Brit Bennett   
The Water Dancer: a novel by Ta-Nehisi Coates   
Youth titles:   
Brown Girl Dreaming by Jacqueline Woodson   
Front Desk by Kelly Yang   
Ghost Boys by Jewell Parker Rhodes   
The Hate U Give by Angie Thomas   
Hidden Figures (Youth Version) by Margot Lee Shetterly   
I Am Not Your Perfect Mexican Daughter by Erika L. Sánchez   
Inside Out & Back Again by Thanhha Lai   
Long Way Down by Jason Reynolds    
Stamped (Youth Version) by Jason Reynolds