Check out Timberland Library Overdrive collections en Español Audiobooks, magazines, and ebooks for all ages.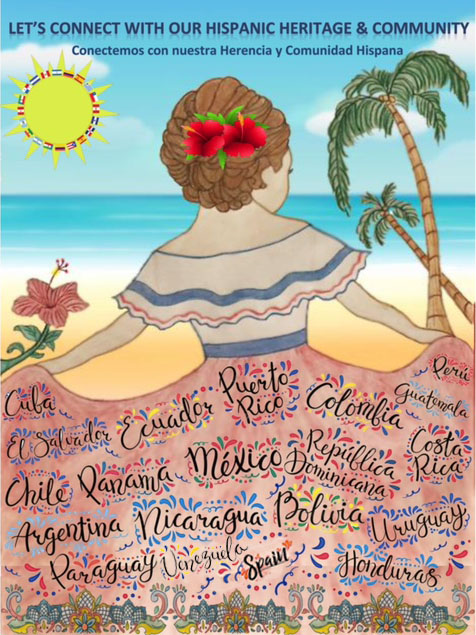 "Unidos: Inclusivity for a Stronger Nation"
Ms. Irene Matos Chan
"I am biracial, and I wanted to represent my Hispanic culture and the Hispanic countries. I want people to connect to their Hispanic culture and show it and express it to their community. [The poster] expresses that you should be proud of your race no matter what it is , and be proud to show it and represent it."
---
The national observation began in 1968 as Hispanic Heritage Week under President Lyndon Johnson and was expanded by President Ronald Reagan in 1988 to cover a 30-day period starting September 15 and ending October 15. It was enacted into law on August 17, 1988, with the approval of Public Law 100-402.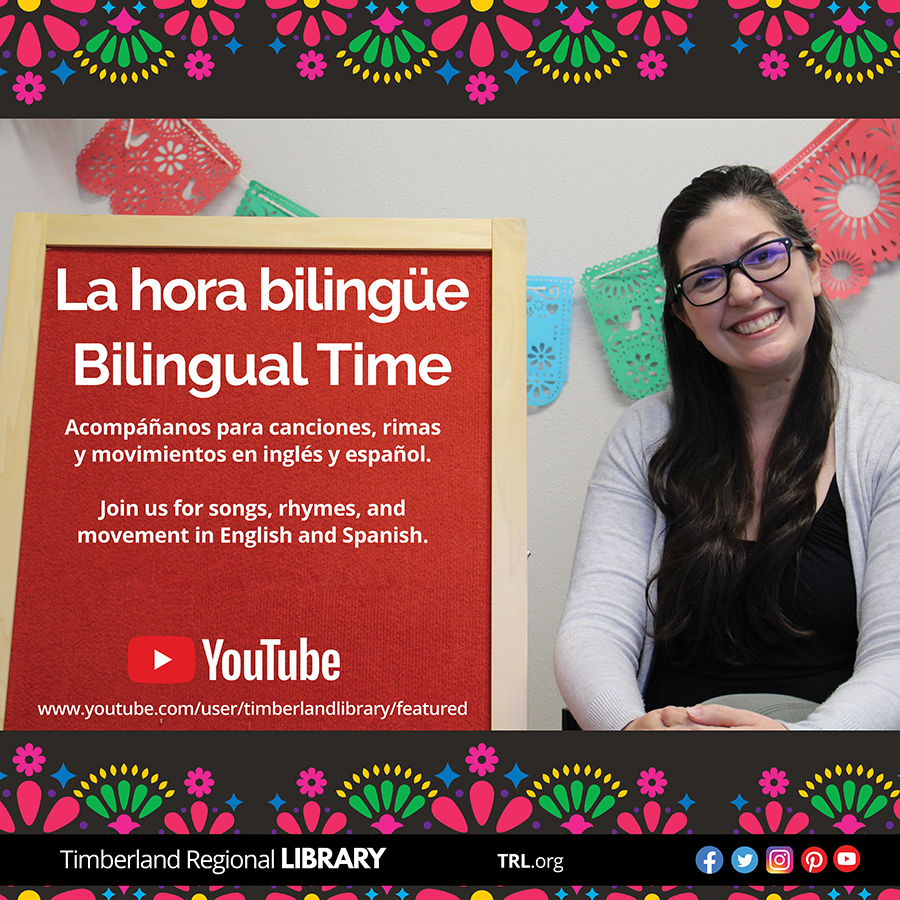 Virtually with Kären Marroquin and Betsy Storey on zoom!
Watch past episodes on YouTube Channel (Click Here)
Time: Every other Wednesday 10-10:30 am
This event will be conducted via Zoom. Sign up online for the event to receive a confirmation email with the zoom link. / Este evento se realizará vía Zoom. Apúntese en línea para el evento y para recibir un correo de confirmación con el enlace de Zoom.
(Click Here for a list of Storytimes)
September – 7, 21
October – 5, 19
November – 2, 16, 30
December – 14
Please contact Betsy Storey with questions!  Email: bstorey@trl.org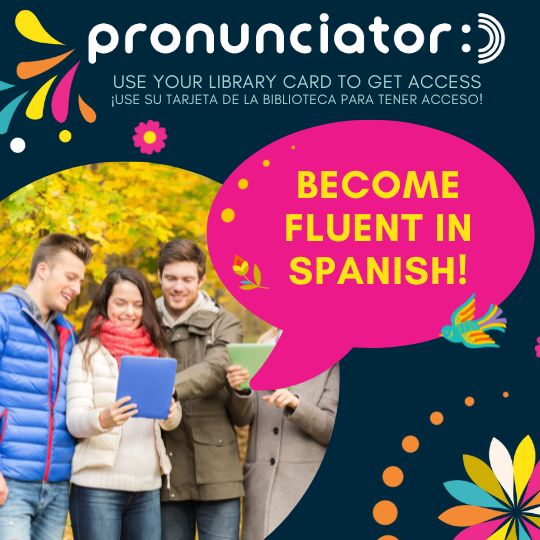 164 idiomas para aprender (incluidos ASL y ESL)  /  164 languages to learn (including ASL and ESL)
Localizado en 144 lenguas maternas  /  Localized in 144 home languages 
La base de contenido más grande del mundo  /  World's largest content base
Voces humanas, traducciones y videos de calidad  /  Quality human voices, translations and video
Utilizado por miles de bibliotecas  y universidades  /  Used by thousands of libraries and universities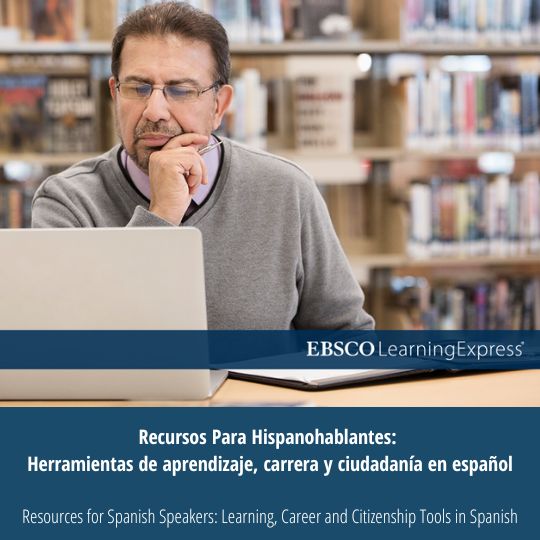 Mejore las habilidades académicas, explore carreras y prepárese para las pruebas de admisión a la universidad y los exámenes ocupacionales usando EBSCO LearningExpress Library.
Improve academic skills, explore careers and prepare for college admissions tests and occupational exams using EBSCO LearningExpress Library.
Additional Free Resources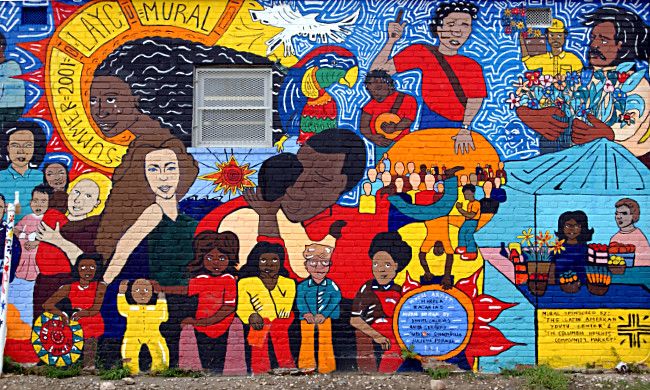 Additional information and resources by National Archives (Click Here)
The Hispanic Heritage Foundation identifies, inspires, prepares, and connects Latino Leaders in the community, classroom, and workforce.
National Virtual Events*
---
October 11, 2022
Celebration of Children's Young Adult and Latin American Literature Library of Congress 
October 13-14, 2022
Latinx Kidlet Book Festival!
A Virtual Celebration of Latinx Kidlet Authors, Illustrators, and Books Everyone is Invited of all Ages!
*Please note online cultural events and meet-ups are free. You can register through the third-party link to obtain access.