Staff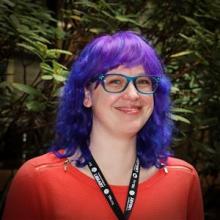 Services Provided: Starting March 24
Limited browsing, Self-service checkout, Bookings for computer use, Self-service copy/scan/fax, Library Takeout window service
Schedule: Tuesday, Wednesday, Friday and Saturday
Hours:
Tue, Wed: 10 am to 5 pm
Fri: 10 am to 6 pm
Sat: 10 am to 5 pm (closed for lunch 12:30 to 1 pm)
Return Hours: 24/7
Please physically distance from others in line. Masks are required.
Mailing Address:
P.O. Box 847
Hoodsport, WA  98548-0847
About the Library:
The Hoodsport Library opened September 19, 1989, in a store-front leased space. Because of the need for a larger facility, TRL purchased 1.7 acres in Hoodsport for a library site.
An idea which began as a grassroots effort by library supporters and community members grew into a media event when the old North Mason library in Belfair was moved by barge to Hoodsport in October 1996. The building re-opened as the Hoodsport Library on March 22, 1997. The view from the library deck is Hood Canal.
Building:
Status: TRL-owned building in unincorporated area
Square Footage: 3,600