Services Provided:
Bookings for computer use, Self-checkout, Browsing of all collections, Library Takeout by request
Fully vaccinated patrons (12 and older) can enter without a mask.
Masks are required for unvaccinated patrons (5 and older). Children ages 2-4 are strongly encouraged to wear a mask.
---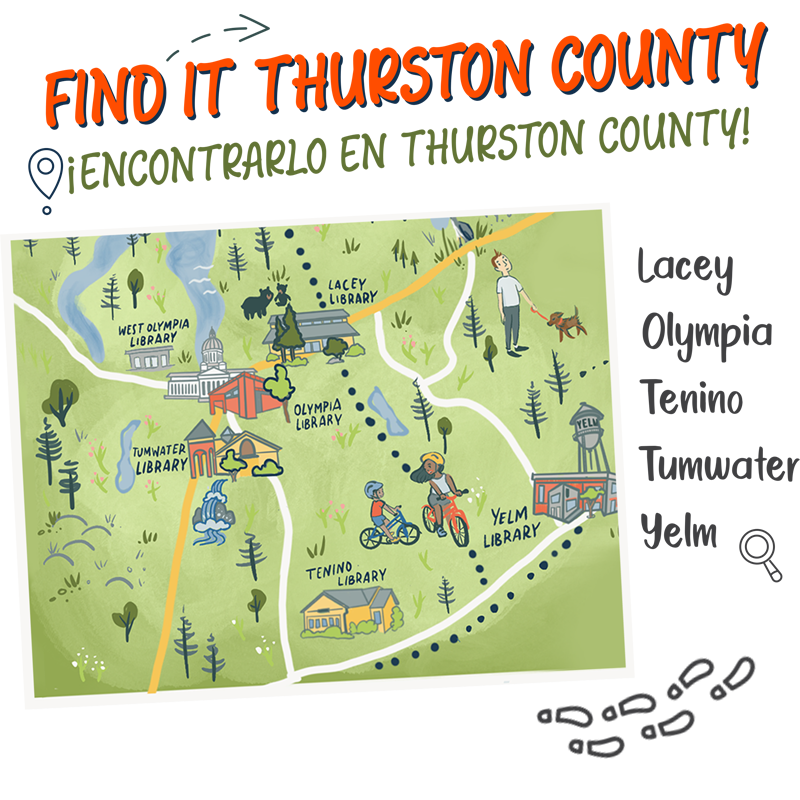 Go outside and explore Thurston County this August!
In this month-long collaborative scavenger hunt, you're encouraged to visit Thurston County libraries, parks, and other community spaces and identify items on a passport. You can pick up your passport at any Thurston County library, or download it here. Visit any Thurston County Library to show us your passport and get a small prize.
About the Library:
The Lacey Library began in a bookmobile in 1966, moved into rented space in Market Square in December 1966, and expanded to 4,800 square feet in the Lacey Village Shopping Center in 1976.A new 20,000 square foot library adjacent to Lacey City Hall opened in March 1991. Lacey has annexed to Timberland for its library services.
2020 Remodel:
The anticipated Fall 2020 Remodel was rescheduled to Summer 2020, allowing us to complete planned construction work while all Timberland libraries remained closed to the public due to COVID-19 restrictions. 
Click HERE to view before & after images.
Building:
Status: Annexed city, city-owned building
Square Footage: 20,000
Lacey Loves to Read (LL2R)- The annual writing contest is run by the Lacey Timberland Library as part of Lacey Loves to Read; a community-wide program that occurs each February.
Want to read the winning entries?
eBooks are created each year and can be found HERE.