Staff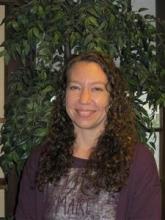 Library Takeout: contact-free holds pick-up and book return service
Schedule: Tuesday - Saturday
Takeout Hours: 1:00 to 5:00 p.m. (Tue, Thur, Fri, Sat) and 1:00 to 7:00 p.m. (Wed)
Return Hours: 24/7
Please physically distance from others in line. Masks are required.
About the Library:
The Salkum Library opened in 1986 in leased quarters as one of two experimental "mini-libraries" in Lewis County to serve isolated areas previously served by a bookmobile.  TRL remodeled a former grocery store and gas station and opened a new library in September 1993.
Building:
Status: TRL-owned building in unincorporated area
Square Footage: 5,250