Services Provided:
Browsing, self-checkout, and computer access
Fully vaccinated patrons (12 and older) can enter without a mask.
Masks are required for unvaccinated patrons (5 and older). Children ages 2-4 are strongly encouraged to wear a mask.
---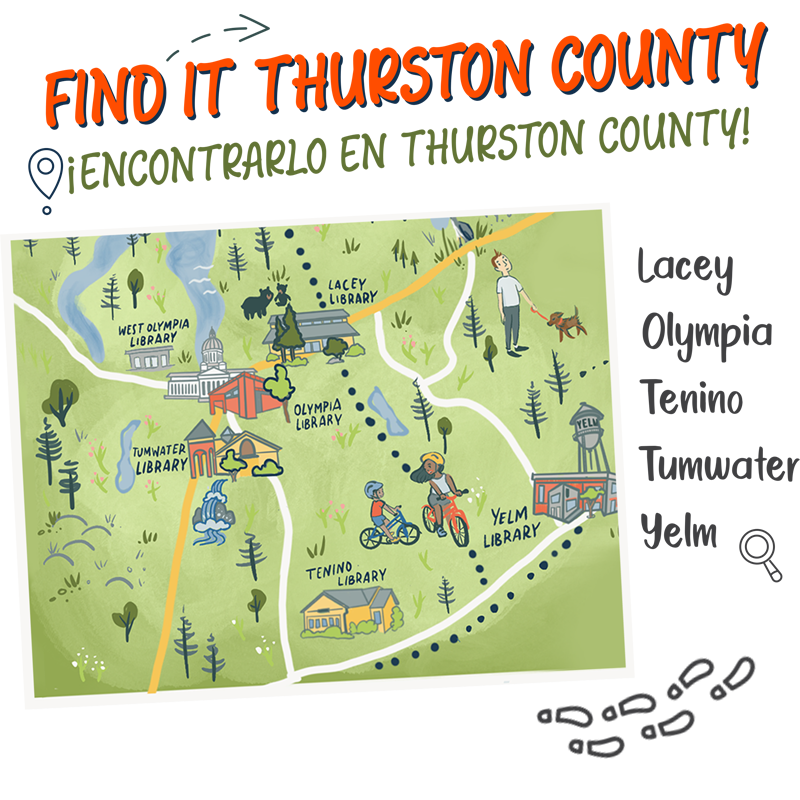 Go outside and explore Thurston County this August!
In this month-long collaborative scavenger hunt, you're encouraged to visit Thurston County libraries, parks, and other community spaces and identify items on a passport. You can pick up your passport at any Thurston County library, or download it here. Visit any Thurston County Library to show us your passport and get a small prize.
About the Library:
Tenino joined the Timberland system in 1972 and opened the library in the Tenino City Hall, a former stone quarry headquarters built-in 1922.  In 1987 the library moved into a remodeled bank building. An additional 1,120 square feet was added during a remodel in 1996.
Building:
Status: Annexed city, city-owned building
Square Footage: 2,920