Services Provided:
Full browsing, Computers available by reservation or on a walk-in basis, Self-service holds pick up
Fully vaccinated patrons (12 and older) can enter without a mask.
Masks are required for unvaccinated patrons (5 and older). Children ages 2-4 are strongly encouraged to wear a mask.
---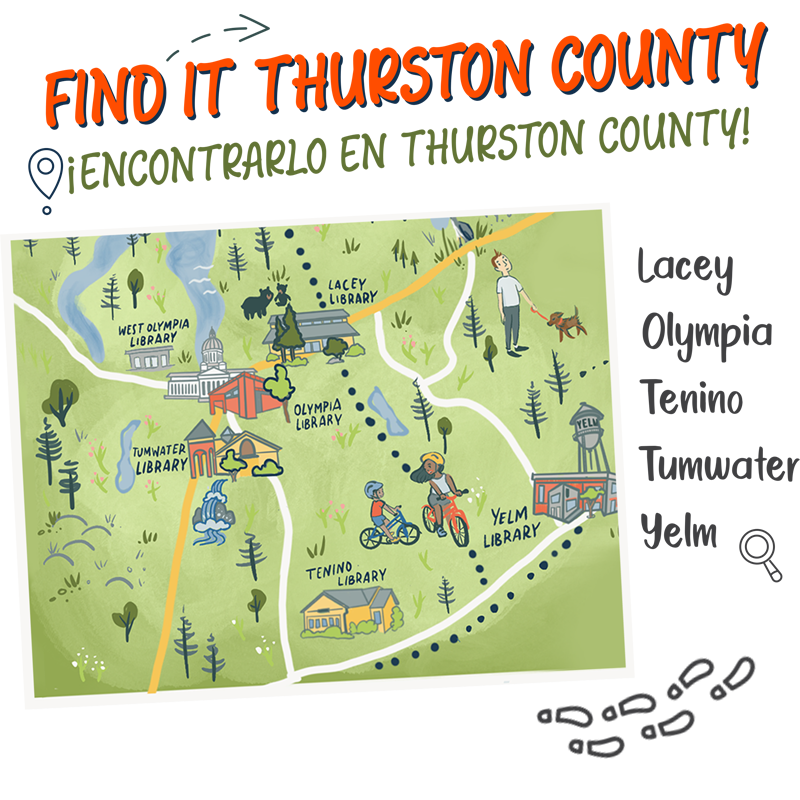 Go outside and explore Thurston County this August!
In this month-long collaborative scavenger hunt, you're encouraged to visit Thurston County libraries, parks, and other community spaces and identify items on a passport. You can pick up your passport at any Thurston County library, or download it here. Visit any Thurston County Library to show us your passport and get a small prize.
About the Library:
The Tumwater Library began in 1965 in a storefront library in the Southgate Shopping Center.  The current library, constructed adjacent to Tumwater City Hall, opened in March 1995.
Building:
Status: Annexed city, city-owned building
Square Footage: 17,377