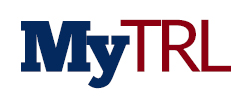 Partnership bringing students greater resources
School Districts teamed up with the Timberland Regional Library (TRL) to provide every K-12 student with a wider range and depth of information via TRL's vast electronic services. 
Working with school districts, TRL created special accounts for all students, which allow them to login to TRL from school or home, on any computer or device all without needing a physical card. This TRL account allows students to use the library system's large and updated collection, including:
This partnership, named MyTRL, allows for students to view and checkout electronic library resources that are automatically returned, so no fines will incur. School librarians have been trained on accessing TRL's services and how to help students access their new accounts. 
Students may apply for a regular library card by visiting any TRL location. If the student already has a regular library card, it will continue to be able to be used as before, and the MyTRL log-on will serve as the second library account with online-only privileges. 
For questions about MyTRL contact TRL's Ask a Librarian at 1-800-562-6022.