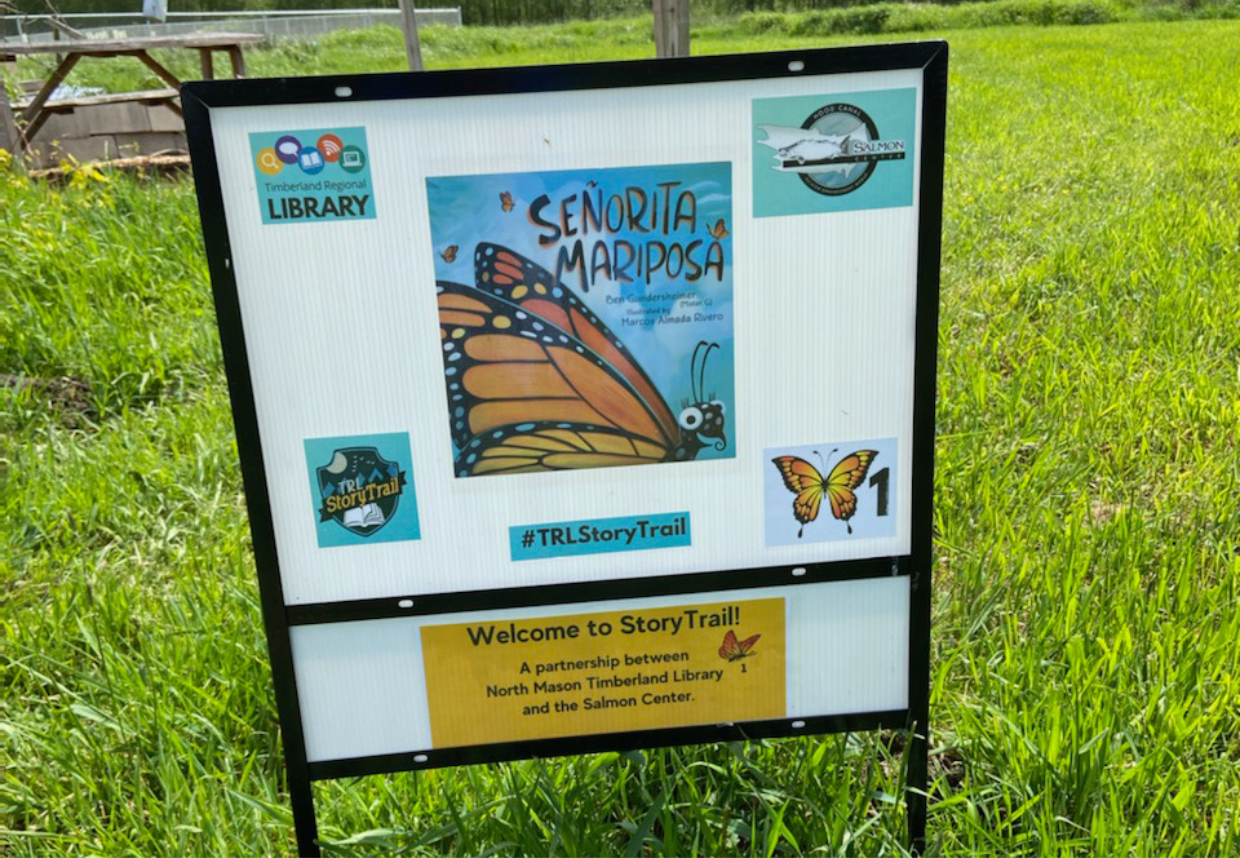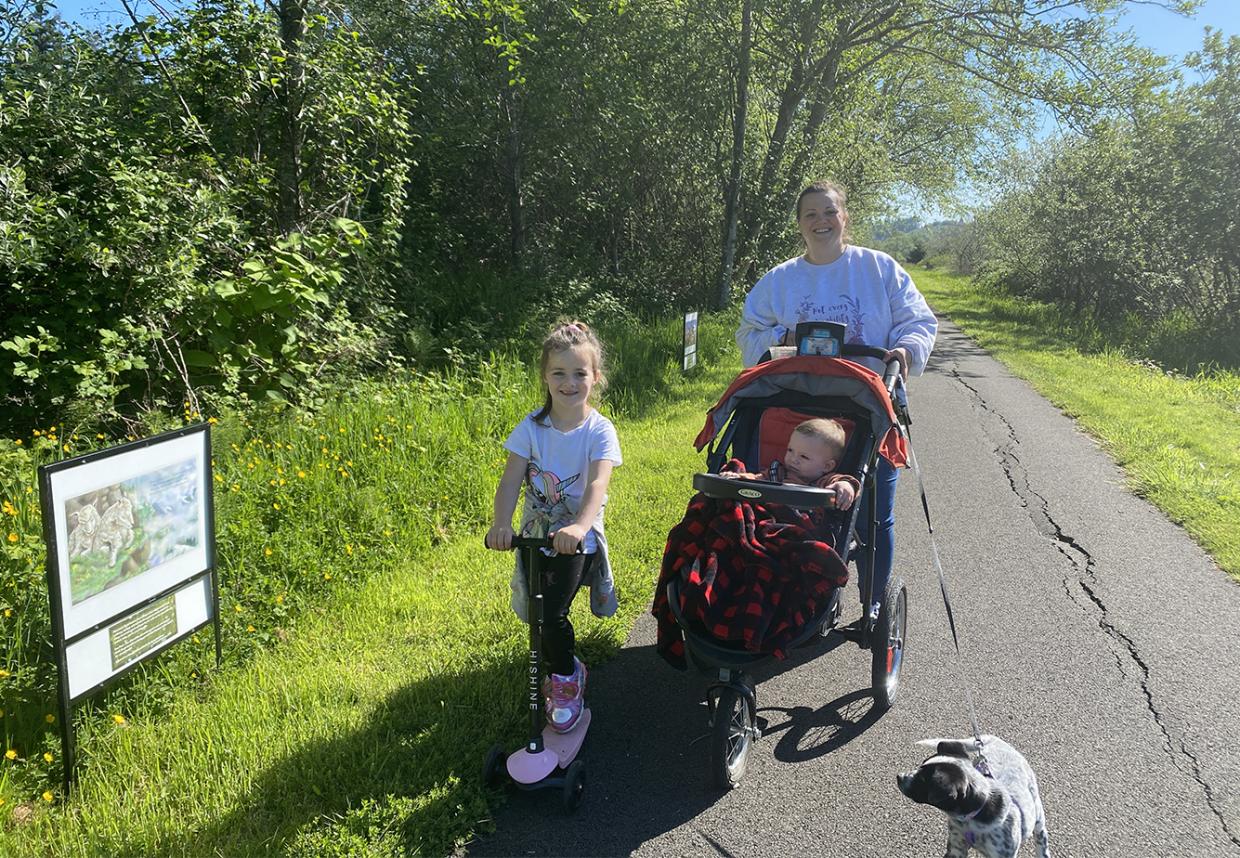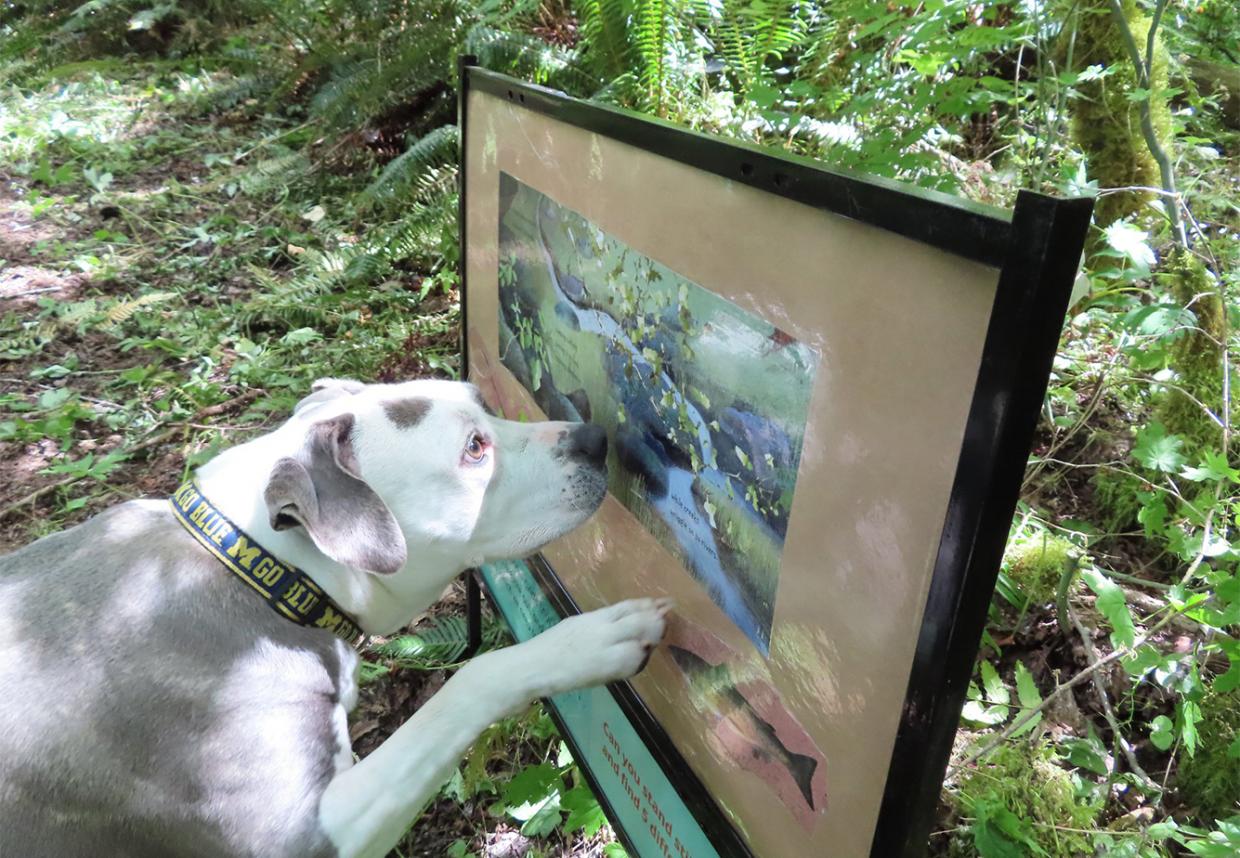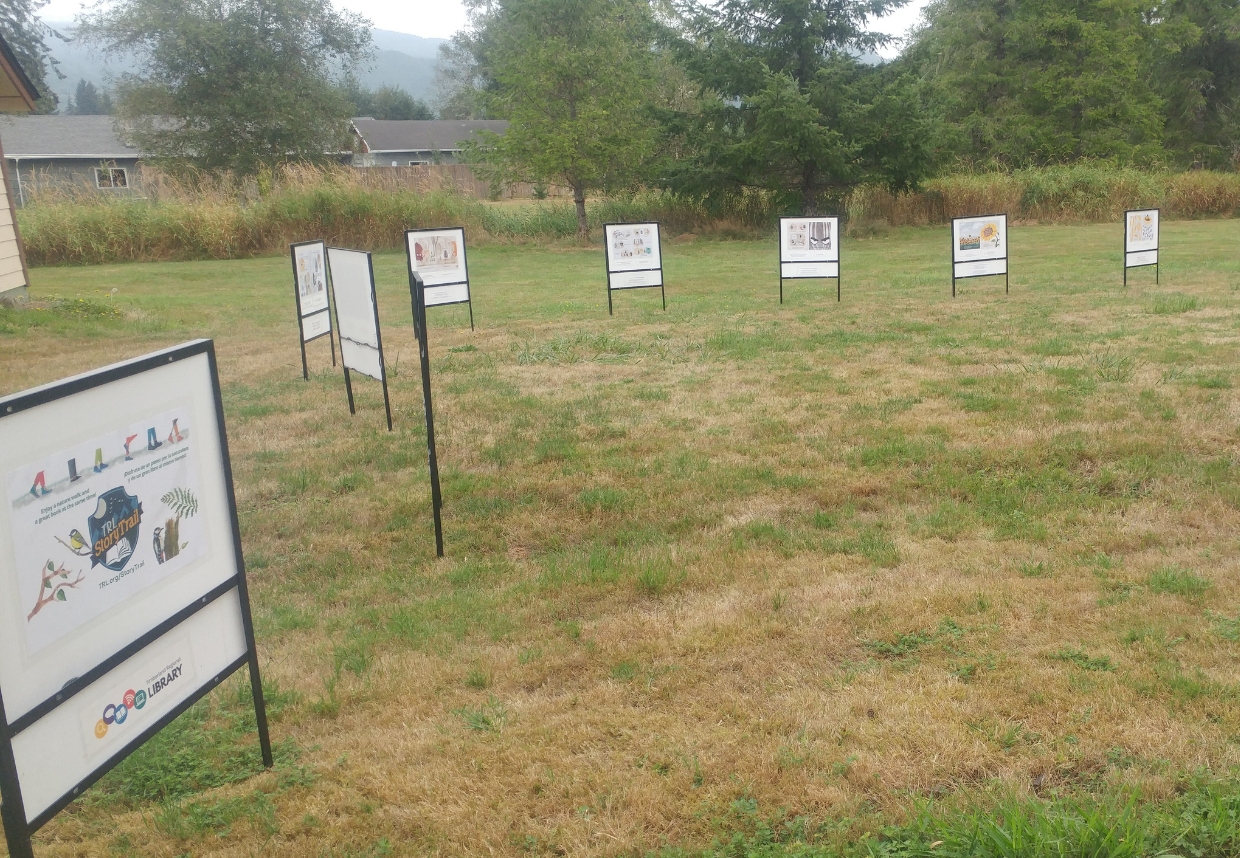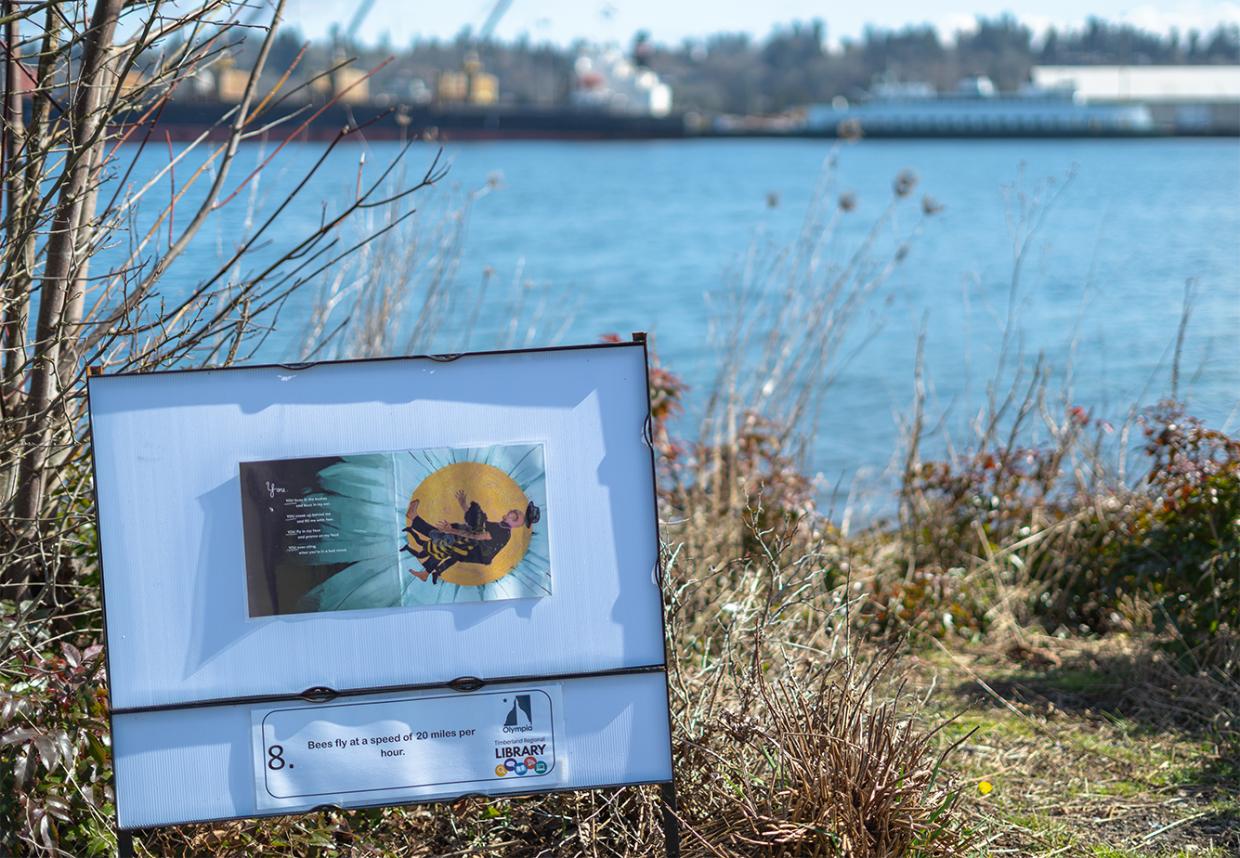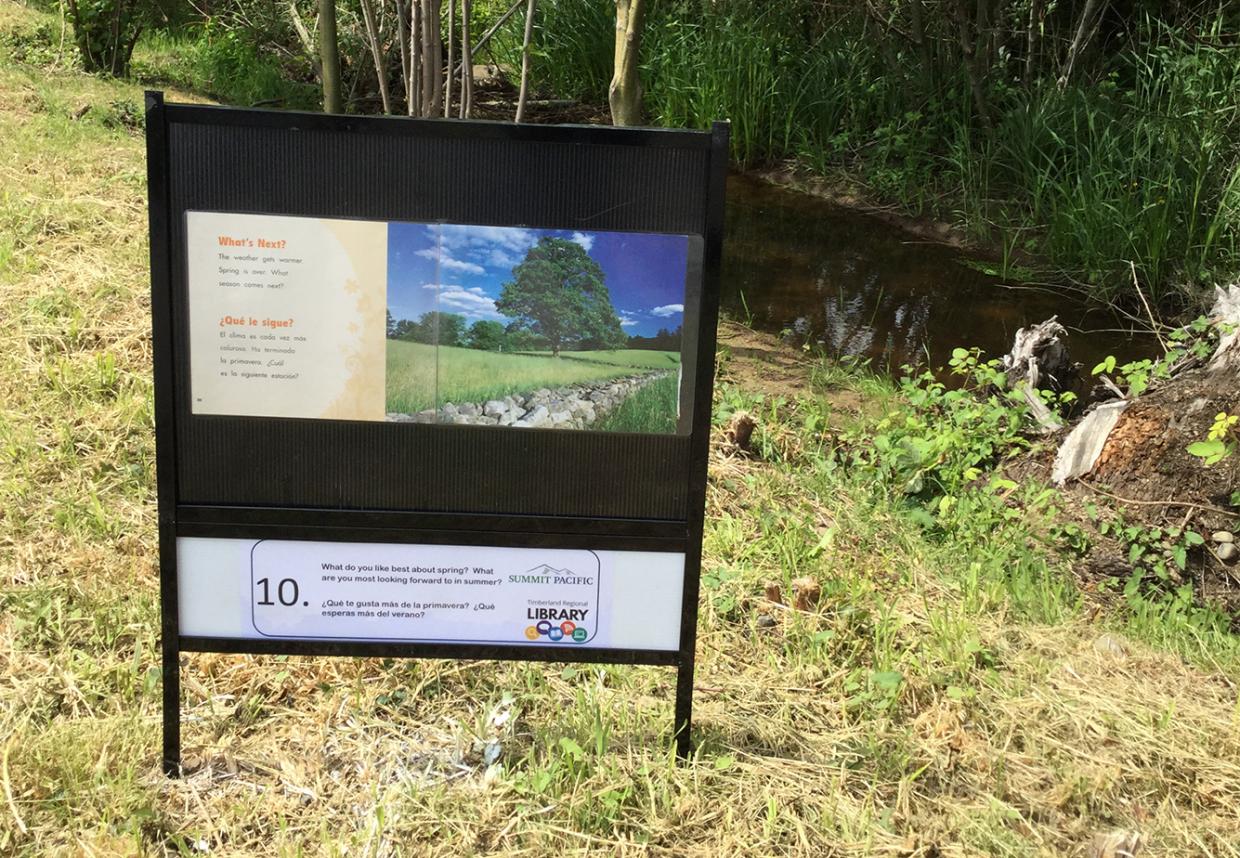 StoryTrail Locations
Search by County. Featured story varies by location and several locations require a Northwest Forest or Discover Pass. Contact your library for details. Visit our events calendar and search StoryTrail
---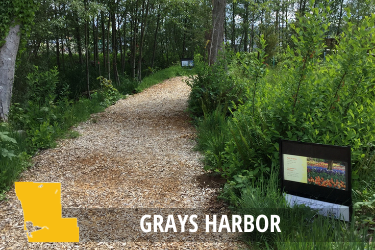 Grays Harbor County
---
Elma Library StoryTrail:
Follow the Summit Pacific Fitness trail and read a book! Explore the outdoors, get moving, and have fun reading all at the same time.
¡Sigue el sendero de Summit Pacific y lee un libro! Explora a la naturaleza, mueve, y diviértete leer al mismo tiempo.
Location: Summit Pacific Wellness Center
Dates: Available now
Partner: Summit Pacific Medical Center
Important Notes;
A new title will be displayed each season.
Montesano Library StoryTrail:
The StoryTrail starts at the children's playground and extends along the Lake Sylvia Trail.
Location: Lake Sylvia State Park
1812 N. Lake Sylvia Road
Montesano, WA 98563
Dates: July 1 – September 30 (8:00 am - Dusk)
Partner: Lake Sylvia State Park and Friends of the Montesano Timberland Library.
Important Notes:
Discover Pass is required.
Westport Library StoryTrail:
The story will start at Westport Light State Park.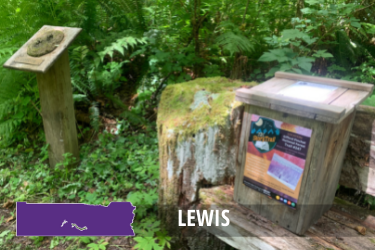 Lewis County
---
Centralia Library StoryTrail:
Mountain View Library StoryTrail:
Salkum Library StoryTrail:
Enjoy a story and a stroll through the garden at Salkum Timberland Library.
New StoryTrail at Carlisle Lake Park in Onalaska, WA
Story is spread out over the easy 1 mile trail around the lake. New story every month.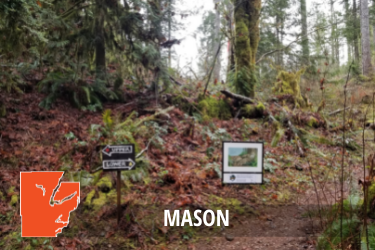 Mason County
---
Hoodsport Library StoryTrail:
Walk the half-mile, Lower Loop trail along Dow Creek, read a picture book, and enjoy interactive facts and questions as you go!
Dates: Closed for tree removal
Partner: Port of Hoodsport
Important Notes:
Park may be closed during hazardous weather conditions. A new title will be displayed each season.
North Mason Library StoryTrail:
Begin at the Salmon Center, follow the signs to the Salmon Center's Bark Park, and enjoy the StoryTrail along the way.
Shelton Library StoryTrail:
Location: Bayshore Preserve, 3800 WA-3, Shelton, WA 98584
Dates: June 21 - September 5
Partner: Capitol Land Trust
Important Notes:
Free parking to the right of the gate facing a wood and metal mesh fence. Alternative parking is available at the WDFW parking lot to the north of Bayshore Preserve with a Discover Pass. Please do not block the metal gate at the main entrance.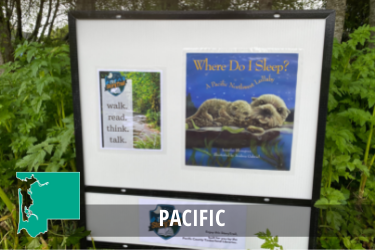 Pacific County
---
Naselle Library StoryTrail:
Location: Naselle Timberland Library 4 Parpala Road Naselle
Dates: September 13 - October 1
Important Notes:
Visit the Naselle Library lawn anytime to read "The Bad Seed" by Jory John, in the great outdoors!
South Bend Library StoryTrail: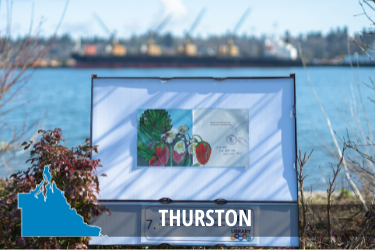 Thurston County
---
Lacey Library StoryTrail:
Experience an interactive adventure featuring the book Stroller Coaster by Matt Ringler and drawn by Raúl the Third.
Location: Regional Athletic Complex (RAC)
8345 Steilacoom Rd SE, Olympia (Google Map)
Dates: June 1 – August 31
Partner: City of Lacey Parks, Art & Culture
Important Notes:
Located near the playground. Sponsored by the Friends of the Lacey Library.
 
Olympia Library StoryTrails:
New StoryTrails coming soon to Olympia City Parks
Tenino Library StoryTrail:
Location: Tenino City Park
Park Ave E, Tenino (Google Map)
Dates: June through September
Partner: City of Tenino
Important Notes:
Each month features a different book.