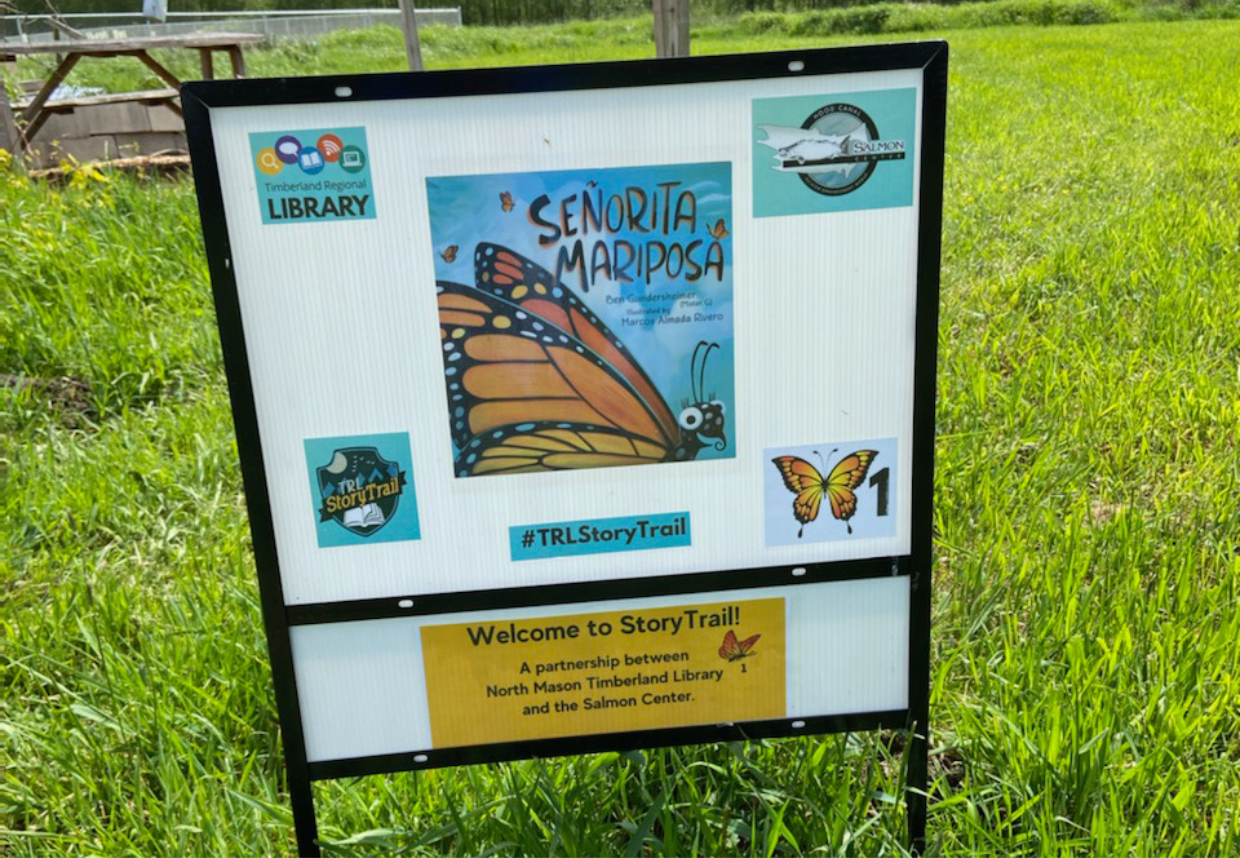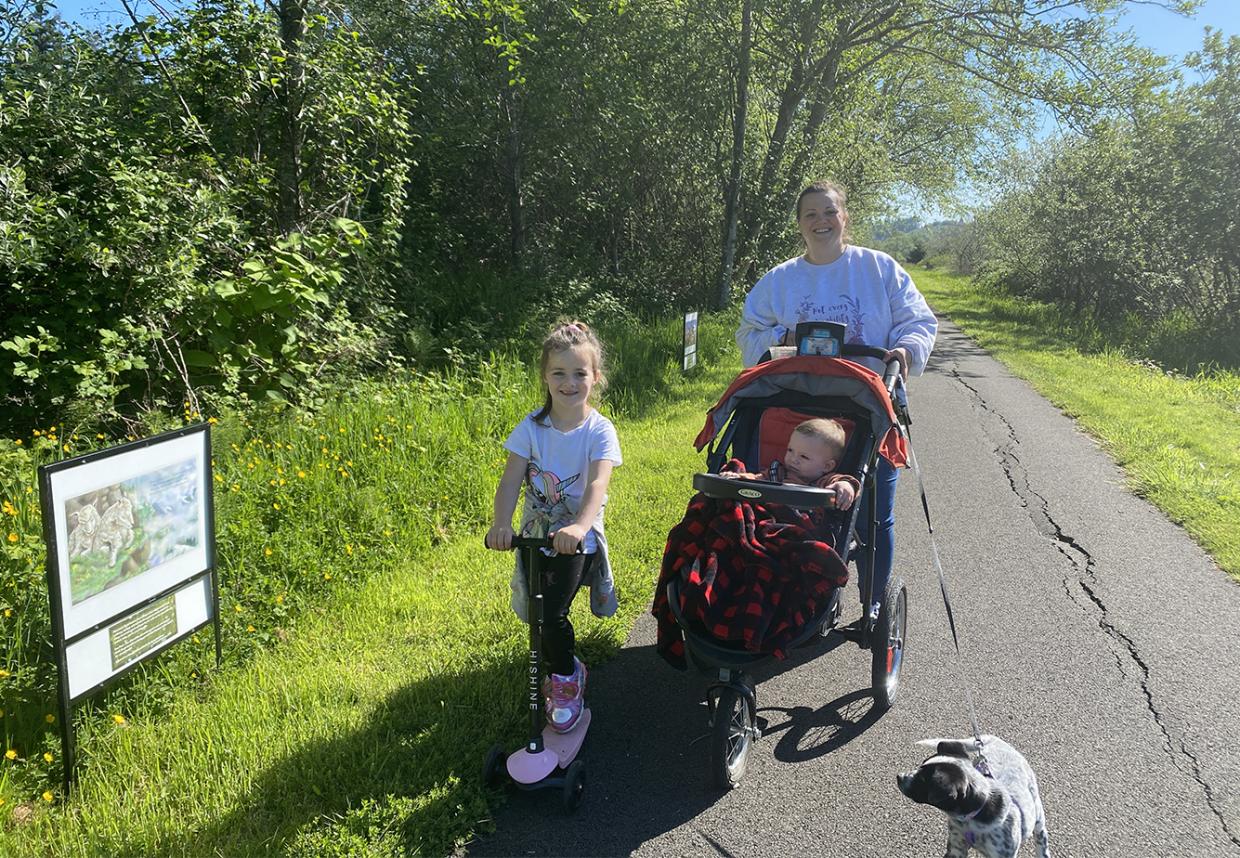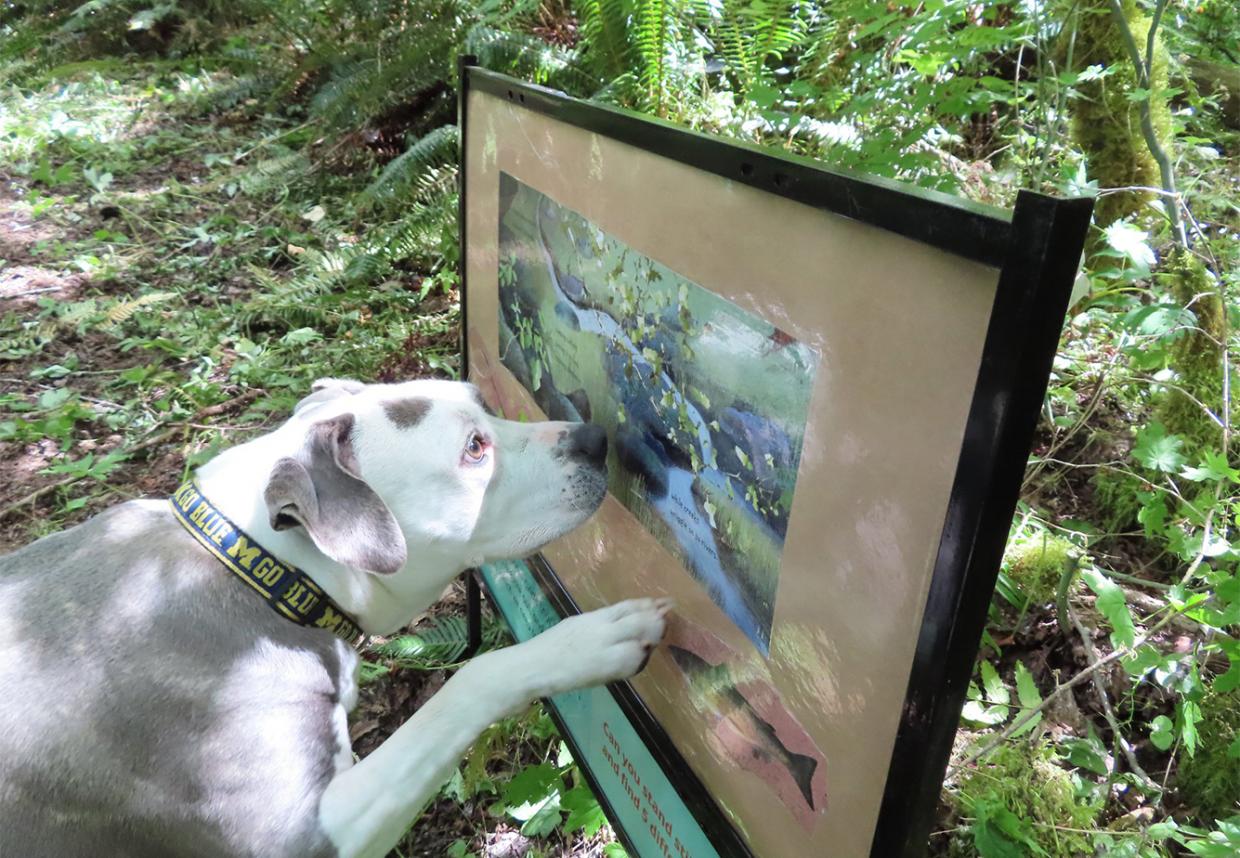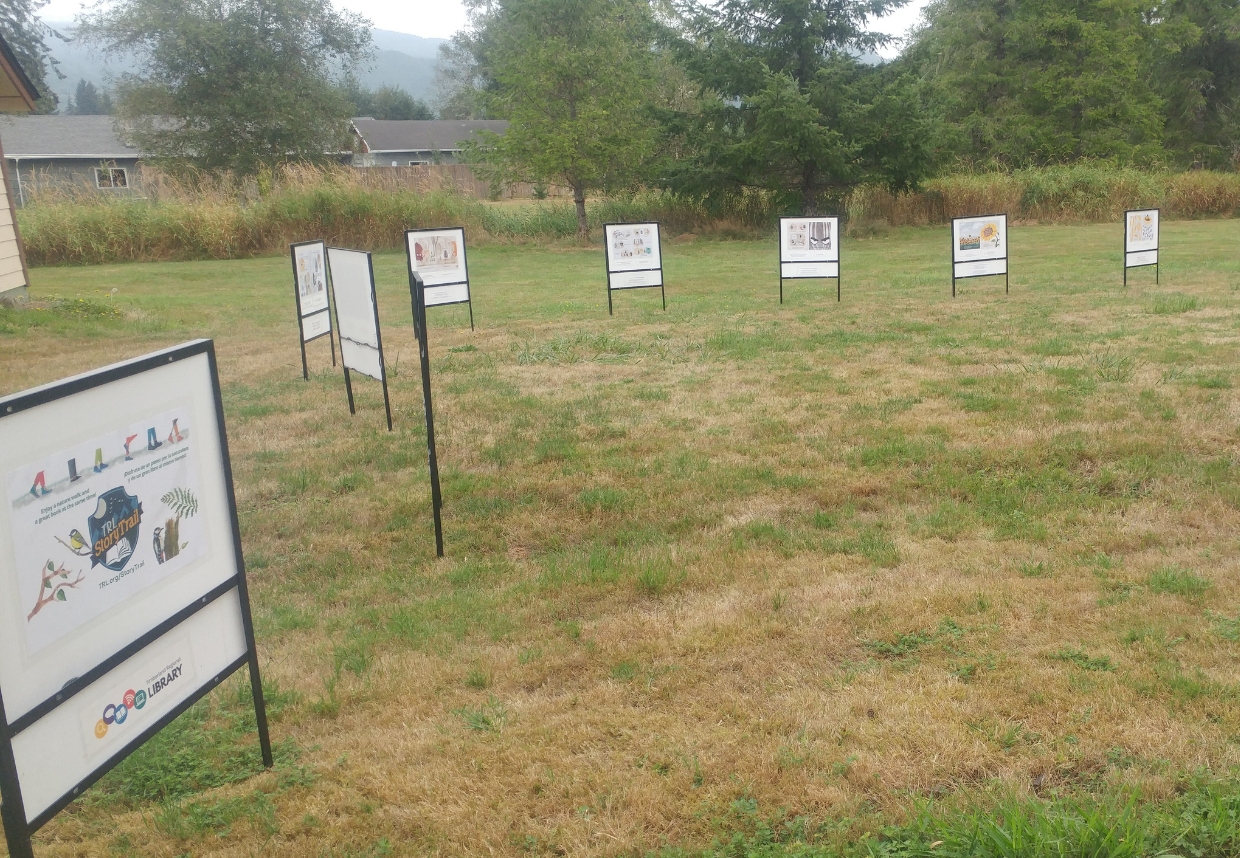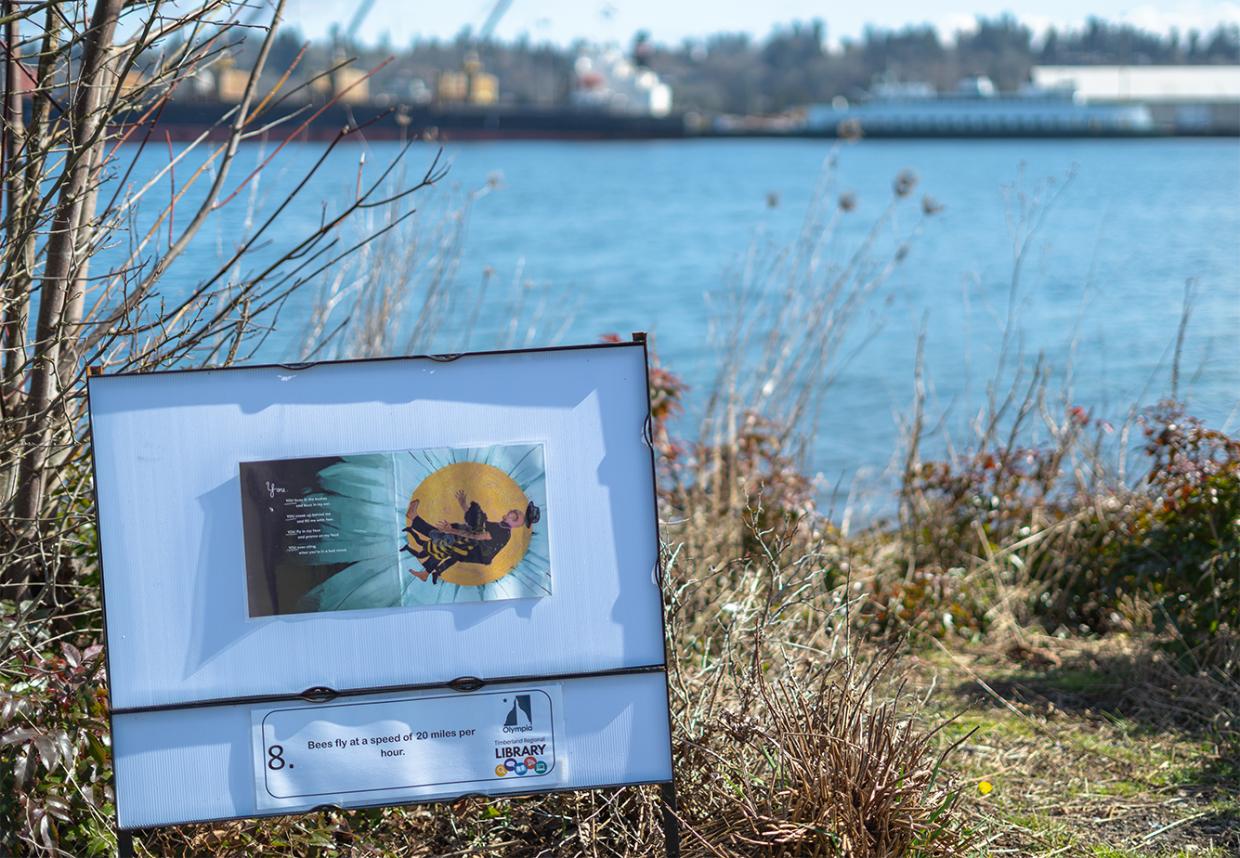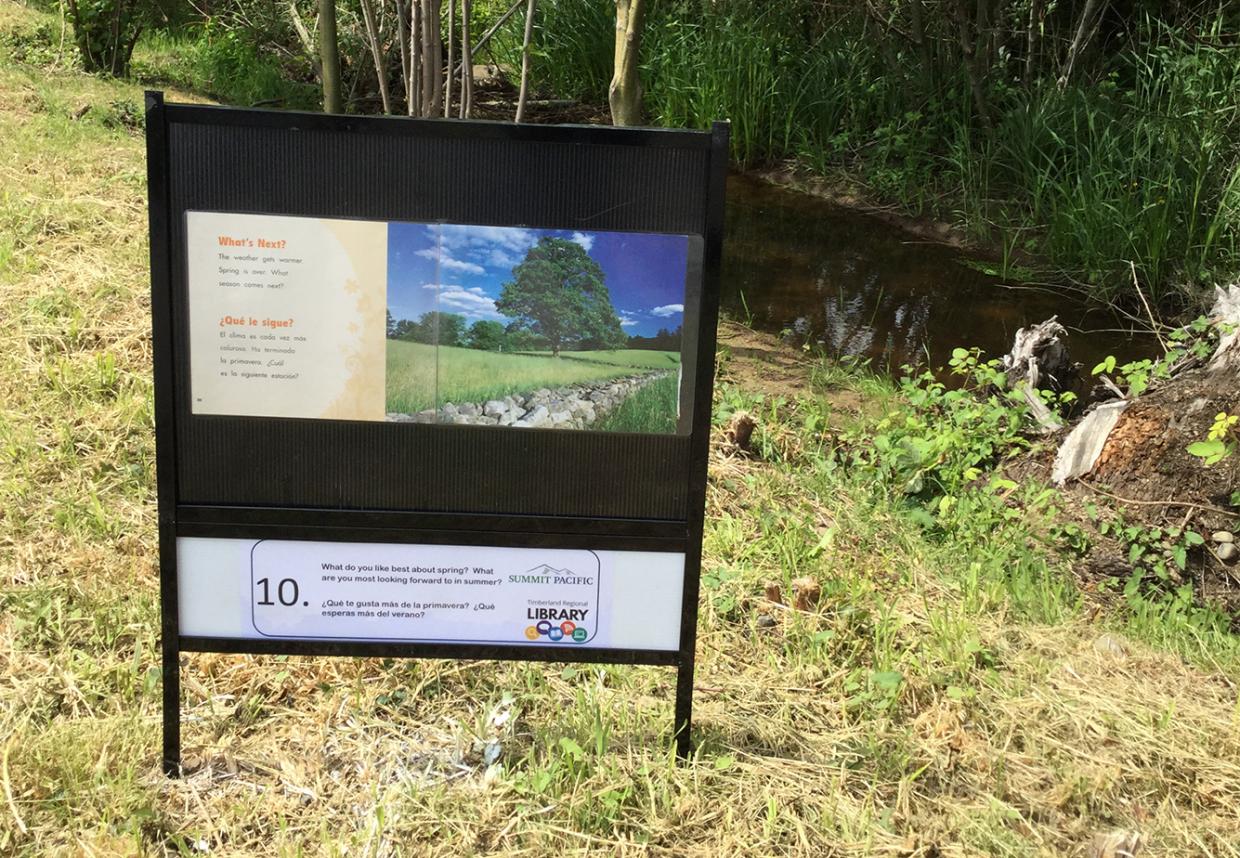 StoryTrail Locations
Search by County. Featured story varies by location, and several locations require a Northwest Forest or Discover Pass. Contact your library for details. Visit our events calendar and search StoryTrail
---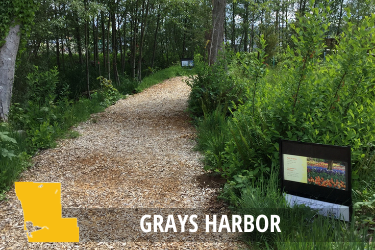 Grays Harbor County
---
Montesano Library StoryTrail:
The StoryTrail starts at the children's playground and extends along the Lake Sylvia Trail.
Location: Lake Sylvia State Park
1812 N. Lake Sylvia Road
Montesano, WA 98563
Dates: July 1 – September 30 (8:00 am - Dusk)
Partner: Lake Sylvia State Park and Friends of the Montesano Timberland Library.
Important Notes:
Discover Pass is required.
Westport Library StoryTrail:
This is a partnership between Westport Timberland Library and Washington State Parks.
Location: Westport Light State Park 
1595 W Ocean Ave,
Westport, WA 98595 

Dates: July 1 – September 31
Partner: Westport Timberland Library and Washington State Parks
Important Notes:
Read: Dragon Moves In written by Jodi Moore and Illustrated by Howard McWilliam. The story will start at Westport Light State Park and go towards Westhaven State Park. Discover Pass is required. to park at the park at both Westport Light and Westhaven, however there is free street side parking at Westport Light and there is a free gravel parking

 area at Half Moon Bay.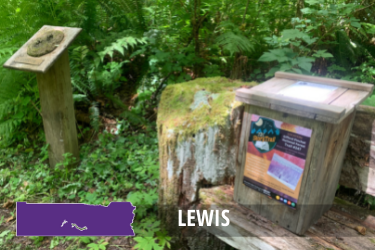 Lewis County
---
Salkum Library StoryTrail:
Enjoy a story and a stroll through the garden at Salkum Timberland Library.
Location: 

WSU Master Gardener's Garden at the Salkum Library

Dates: June - August
New StoryTrail at Carlisle Lake Park in Onalaska, WA
The story is spread out over the easy 1-mile trail around the lake. A new story every month.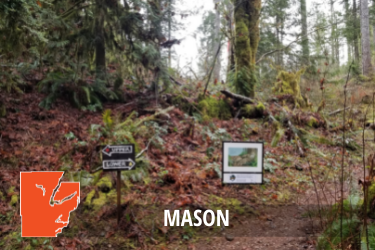 Mason County
---
Hoodsport Library StoryTrail:
Walk the half-mile Lower Loop trail along Dow Creek, read a picture book, and enjoy interactive facts and questions!
Dates: March-November Currently closed for tree removal
Partner: Port of Hoodsport
Important Notes:
Park may be closed during hazardous weather conditions. A new title will be displayed each season.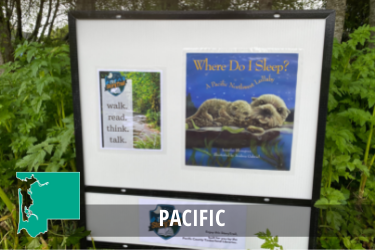 Pacific County
---
See you next Summer!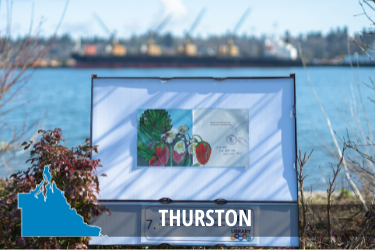 Thurston County
---
Olympia Library StoryTrails:
Enjoy fun and engaging picture books while you wander through Olympia City Parks.
Location: Lions Park 800 Wilson St SE
Dates: May-June
Partner: City of Olympia Parks

Important Notes: 

Enjoy the book Patchwork, by Matt de la Peña and illustrated by local artist Corinna Luyken. The Spanish language version of this picture book, Retazos, is also available as a StoryTrail in the same park.