Thank you for joining TRL for the 2019 Summer Library Program! 
A Universe of Stories ran from June 1 - August 31  ~ for kids, teens, and adults ~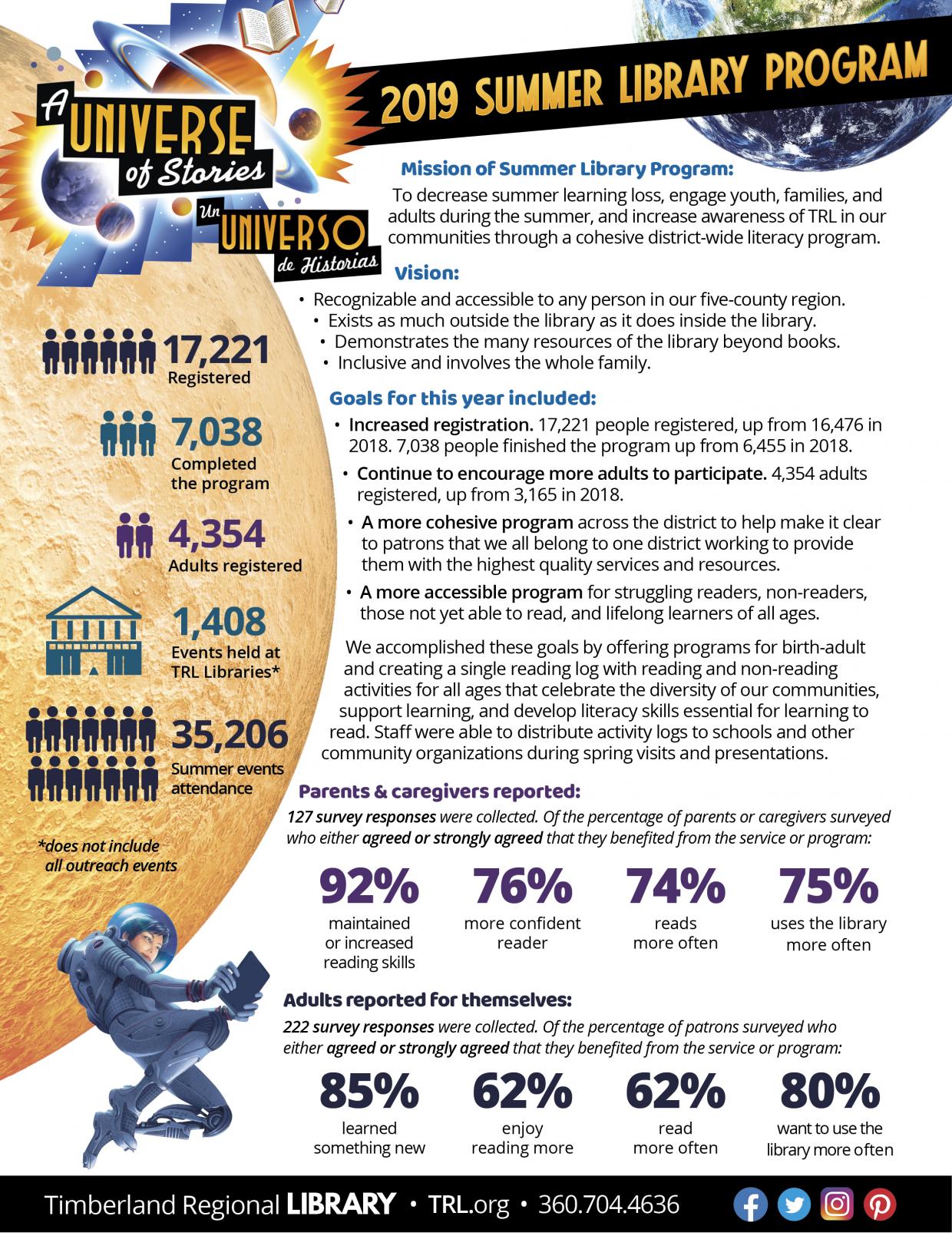 All ages were able to sign up online at trl.beanstack.org or any Timberland Library! 
Head to your local library to pick up a printed calendar by county and an activity log for tracking your challenges. 
Check out our online Events calendar to find exciting activities for the whole family or click on one of the links below for a quick reference calendar by county.