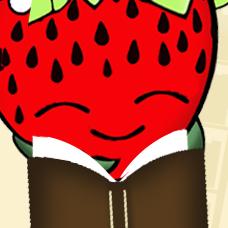 L. Berry
Dear L. Berry,
I long for that feeling of finding a book I just can't put down. It's been too long since I have felt that rush and anticipation to find out how the book ends. I love suspenseful novels that make me care about the characters, because I need to find out what happens to them! Books that have kept me up at night frantically turning the pages include Bird Box by Josh Malerman, Hunger Games by Susanne Collins, and I'm Thinking of Ending Things by Iain Reid. Please help me find my next all night read!
Sincerely, Up All Night
Dear Up All Night,
Staying up all night to finish because you absolutely must find out what happens is a rare thing and cherished (or cursed) among book lovers. Unfortunately, sometimes it is hard to pin down that exact reason why a book grabs you, or doesn't.  Based on your previous page turners, it sounds like you enjoy horror and dark stories with compelling characters.  Of course, it helps to have a book that is relatively short, say under 300 pages, so that you don't fetter away all your sleep.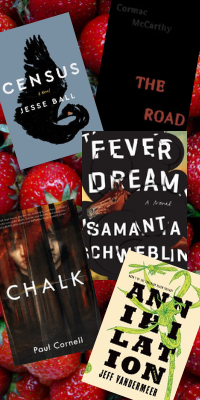 The Road by Cormac McCarthy (256 pages) is an excellent bleak book about a man and his young son in a post-apocalyptic world trying to survive.  If you enjoy that, Jesse Ball's Census (272 pages) is a recent release that follow a similar plot line and features ability-diverse and complex characters.  Compelling horror will probably appeal to you as well such as Samantha Schweblin's Fever Dream (183 pages) which features an unreliable narrator in a nightmarish situation.  Similarly Chalk by Paul Cornell (265 pages) is a suspenseful novel featuring a teenage protagonist facing terrifying choices and consequences.
For more of a science fiction bent, Annihilation by Jeff VanderMeer (195 pages) is a New Weird novel that combines science fiction with horror aspects.  As a whole New Weird is a genre that will satisfy your need for the strange and mysterious.
Hopefully these books will keep you up all night from the interest and not the sheer terror of the stories.  Of course, feel free to come back and let us know how these work out for you! You can always submit requests for book recommendations at your local TRL branch or through Ask-A-Librarian.
Sincerely, L. Berry